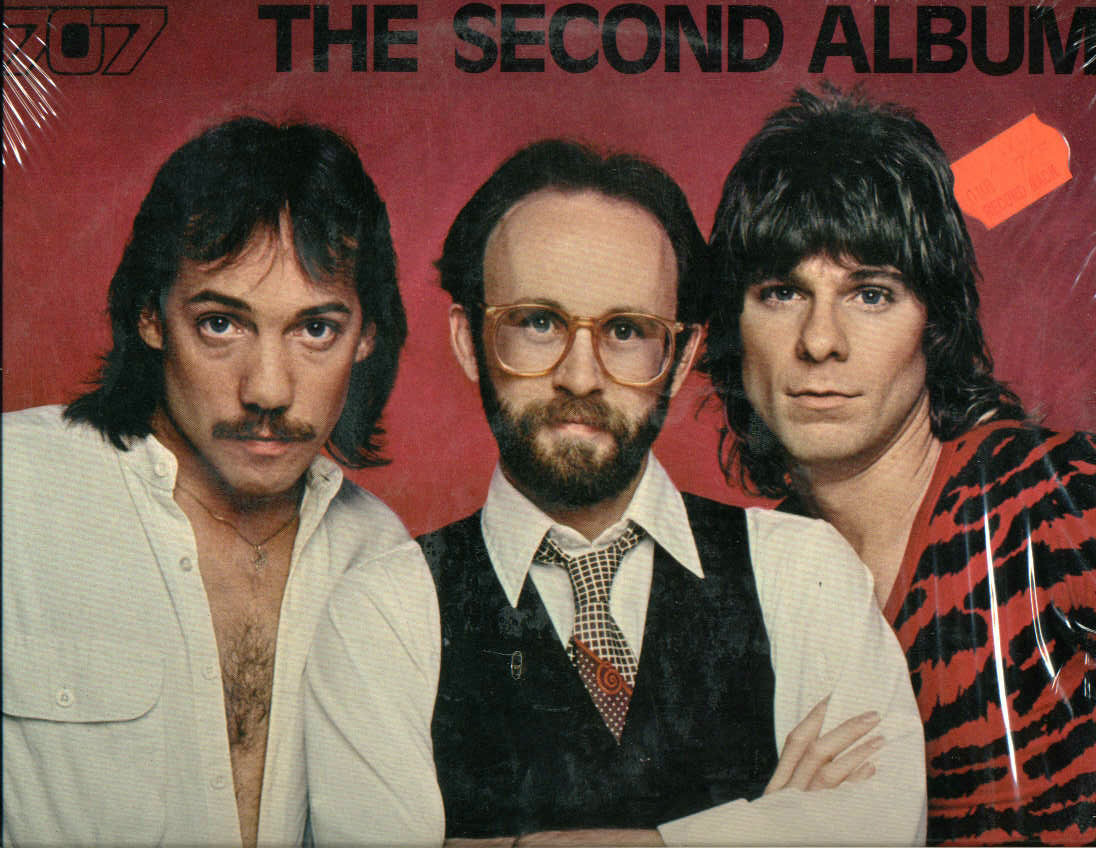 The Second Album
Record Label: Casablanca #7248 - Released 1981
Released on CD by: Renaissance Records 195
Personnel: Phil Bryant - bass, vocals, Jim McClarty - drums, Kevin Russell - guitars, vocals
Songs:
Tonites Your Night
Millionaire
Live With The Girl
Strings Around My Heart
Pressure Rise
Rockin is Easy
City Life
Live Without Her
Love on the Run
The Party's Over
This was 707's second album released in 1981. It debuted 2/7/81 on Billboard album charts and peaked at 159. It remained on the chart for 6 weeks. The song "Tonite's Your Nite" received the most radio airplay.
This album was released on a single CD which also contained the group's first album. It is still in print and easily obtainable.
| Home | Information | Discography | Guestbook | Pictures | Articles | Friends and Fans | Links |
Copyright © 2000-2001 The Classic Rock Homepage
This page was created on Tuesday, November 14, 2000.
Most recent revision Tuesday, January 16, 2001.